Evangelos Almpanidis qualified as a Chartered Physiotherapist in 2010 and has developed an expertise in the field of musculoskeletal physiotherapy through years of working in both the NHS and private clinics.  His specialist areas include assessment and treatment of headaches and Temporomandibular Disorders (TMDs).
Evangelos completed his physiotherapy training in Greece, before deciding to pursue a MSc degree in Advanced Musculoskeletal Physiotherapy from University of Birmingham for which he was awarded with full membership of the Musculoskeletal Association of Chartered Physiotherapists (MACP). He is also a member of other professional organisations such as the Acupuncture Association of Chartered Physiotherapists (AACP) and the Association of Chartered Physiotherapists in Temporomandibular Disorders (ACPTMD).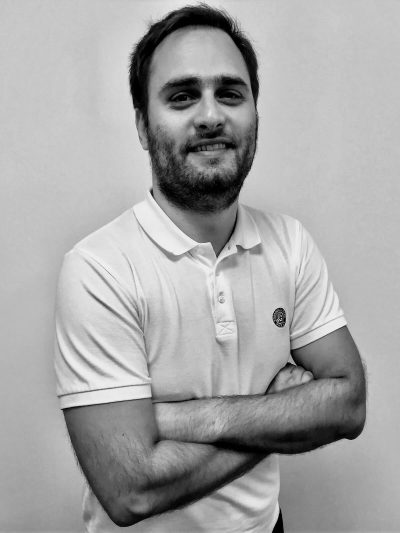 Apart from his clinical specialities, Evangelos has a great range of academic experience being a  teaching fellow at University of Birmingham and also a clinical mentor for MSc students who undergo clinical placements to get MACP accreditation. He has also participated in numerous international conferences as a speaker and research presenter. Outside of physiotherapy, he enjoys swimming, cycling around the city of Oxford and playing racket sports.
Evangelos runs specialist private clinics in Oxford where he sees people with TMDs either self referred or referred from Maxillofacial Consultants and local dentists. If you want to book an appointment to see him, please get in touch.
Publications: Almpanidis, E., Heneghan, N. 2016 Quantifying sensory threshold using Semmes-Weinstein Esthesiometer: An inter-examiner reliability study of manual therapists. Musculoskeletal Science & Practice. Vol 25, e74-75
Conference Lectures:
Cervicogenic Headaches: Differential Diagnosis and Clinical Examination (2016, Athens)
Post surgery rehabilitation following Oxford Knee Replacement (2017, Athens)
To book an appointment or for more information
Find HomePhysio247 and follow us on social media