Harry qualified as a Chartered Physiotherapist in 2005 and completed an MSc in Manipulative Physiotherapy in 2009. He is a member of Musculoskeletal association of Chartered Physiotherapist (MACP) since 2008.
Post qualification he has worked in hospitals and private clinics developing specialist expertise in the diagnosis, treatment and rehabilitation of Musculoskeletal conditions.
Since 2010 he has worked for a large private organisation that provides community based Musculoskeletal Physiotherapy to NHS patients and in 2012 he moved to Buckinghamshire. From 2012 until 2015, he also worked in prestigious Physiotherapy practice in London as a spinal specialist treating neck and lower back conditions.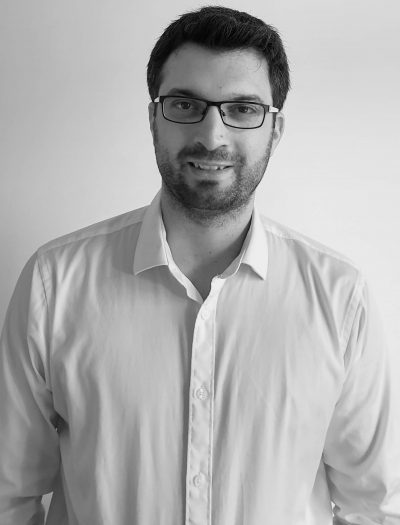 Harry worked for seven years as an Advanced Physiotherapy Practitioner (formerly: Extended Scope Practitioner) and since 2017 he has been a Consultant Physiotherapist recognized from the Chartered Society of Physiotherapist.
His expertise lies in assessment, diagnosis and treatment of complex musculoskeletal conditions. Throughout his career progression, he has been responsible for the ongoing development of the services he worked for, utilising specialised evidence based clinical skills to ensure that patient pathways are evidenced based, efficient and effective. He has advanced skills in ultrasound imaging and injection therapy including procedures that require high training and specialisation like Glenohumeral joint Hydrodilatation, Tendon Calcification Barbotage (single clinician technique), Achilles tendon high volume stripping, Sacroiliac joint injections and Suprascapular nerve blocks.
As Consultant Physiotherapist, he undertakes the clinical assessment of the most complex cases and is responsible for monitoring the clinical progression of all the patients that are seen from the team. He has trained many Advance Practice Physiotherapists and ensures that clinicians are of the required standard before progressing to delivering complex musculoskeletal clinics. 
Research activities:  Harry presented at the APPN (Advanced Practice Physiotherapy Network) conference in 2017, winning first prize for his landmark-guided injection audit. He has been working closely with Oxford University, recruiting patients for their GRASP (Getting it Right: Addressing Shoulder Pain) study. He participated at the Physio18 CSP Conference in Birmingham with presenting two posters.
Harry provides comprehensive assessment and diagnosis of the most complex musculoskeletal conditions. He would then draw a treatment plan, advise you about all the available options and guide you to the right clinician for you. A report for your GP can be provided if requested.
To book an appointment or for more information
Find HomePhysio247 and follow us on social media