Ultrasound Guided Injections
Ultrasound Guided Injections
We now offer all our Ultrasound Guided Injections in North London (Finchley). See our contact page for details.
Steroid injections are widely used for treating a big variety of aches and pains. Our experts are independent prescribers and able to perform any steroid injection we might think you will benefit from. We understand the risks steroid injections have and we will always make sure we have used whatever conservative measure possible before we end up using steroids. With more than ten years of experience and having performed thousands of injection already, you can rest assure you are on the right hands.
We also offer advanced injections and procedures as alternative to steroids. Please contact us for more details and we will explain which injection is the right treatment for you
Fees:
The cost of an injection in our clinic in Finchley is £220. This includes a telephone assessment prior to your appointment, a full assessment in clinic, an US scan for an accurate diagnosis and the steroid injection.
If you prefer to have the injection at home, please contact us for an accurate quote. We have high quality portable scanners and we are able to offer the injection at the convenience of your home.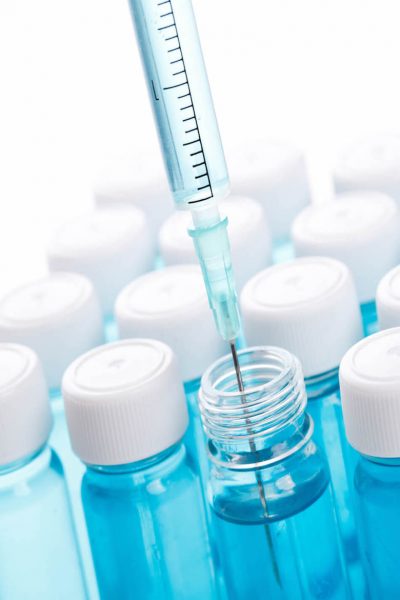 All of the injections are always US guided to ensure accurate and safe practice.
Examples of steroid injections we offer:
Shoulder rotator cuff problems and bursitis
Tennis elbow – Golfers elbow
Hip trochanteric pain syndrome (lateral hip pain)
Joint pain from arthritis (Knees, hips, shoulders, ankles, wrists, fingers etc.)
Soft tissue problems like trigger finger, painful thumb, carpal tunnel syndrome etc.
We have huge experience in 'specialist' procedures like:
Shoulder hydrodistension for frozen (stiff) shoulder
Barbotage for tendon calcification; US guided needle aspiration of calcium build up from tendon such as the rotator cuff of the shoulder
High Volume injections for chronic tendinopathy like 'Achilles Tendinopathy'. In this procedure large volume of fluid is injected around the tendon which enable the healing.
Sacroiliac joint Injections
Suprascapular Nerve block; this procedure blocks the nerve that is responsible for the shoulder and it is an alternative pain-relieving technique when a steroid injection in the shoulder is not advised
What to expect:
Our clinicians will scan your affected area in order to identify the painful structure and guide the needle to the correct place.
Will it hurt?
A small discomfort from the needle is expected. However, our clinicians will make the process as smooth as possible. If you choose to have also a local anesthetic, the area will feel pain free and numb for several hours. Once the anaesthetic wears off, the pain will return. We recommend you take some painkillers the first night. The following morning the steroid will kick in and the maximum improvement is achieved quickly within the first three weeks.
What should I do next?
We recommend that you avoid driving for the first few hours after the injection. You should make arrangements to rest the are the first 48hrs and avoid high impact for the first two weeks. The clinicians will guide you when to return to full activities.
Will I need more injections?
The steroids have long lasting effects. We aim to give you maximum two steroid injections a year (every six months) for weight bearing joints and up to three a year for soft tissue problems like shoulders. Combining the steroid injection with a physiotherapy exercise program will maximize your recovery and pain-relieving effect.
Are there any side effects?
All medication can potentially have side effects. We will go through every possibility in detail. Most common side effects consist of:
Temporary flare up of the pain
Hot flushes
Infection
Bruising
Temporary increase of your blood pressure
Damage to the structures of the injection site
Anaphylaxis
To book an appointment or for more information
Find HomePhysio247 and follow us on social media